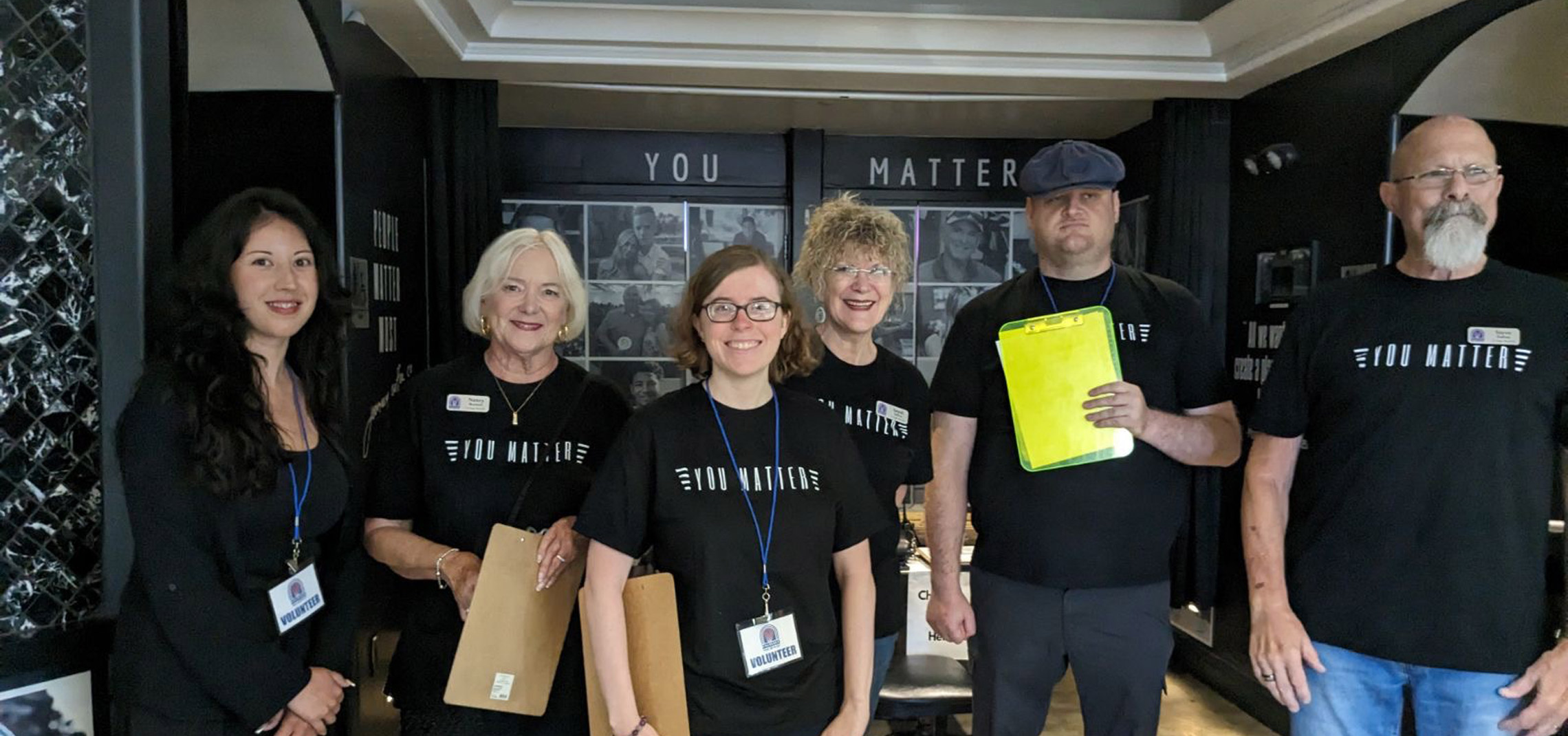 Volunteering Opportunities
Your participation as a volunteer is invaluable in helping us provide high-quality entertainment and cultural experiences to our community in Vacaville. If you have any questions or need additional information about our volunteer opportunities, please don't hesitate to reach out through the provided email link. We look forward to welcoming you to our team!
Select from an event below to signup as a volunteer
Join Us as an Event Captain, Ticket Taker or Usher
We are looking for volunteers for positions of Event Captain, Ticket Takers and Ushers. If you are interested in signing up please select an upcoming event from the calendar below.
For general volunteer inquires please contact:
The Journey Downtown Theatre has 4 sections.
Ushers should be able to climb stairs. Event captains and ticket takers will not need to climb stairs.
Event Captain:
All Event Captains must be trained by JDT Staff before volunteering for this position.
Position requires running ticketing terminals, assisting Patrons and working with JDT Event Coordinator and Site Manager to assign volunteer Staff.
Event Captains are asked to arrive 1 hour prior to show and stay until the end of the show.
CPR Certification and AED Training recommended for this position.
Ticket Takers:
Arrive 1 hour prior to show time.
Assist with checking in patrons and putting on wrist bands (if applicable).
Once all patrons are seated, Ticket takers are welcome to sit in the balcony if open to enjoy the show.
Check with Event Captain before clocking out.
Shifts for Ushers:
1 hour prior to show time.
Stay through intermission (if applicable).
Once intermission is over, ushers are welcome to sit in the balcony and watch the show if seats are available.
Please check with event captain before clocking out for the night.